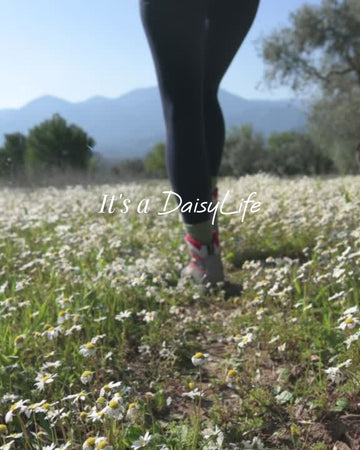 "Daisy: What kind of a garden do you come from?
Alice: Oh, I don't come from any garden.
Daisy: Do you suppose she's a wildflower?"
-Alice in Wonderland
A free soul, joyous laugh, bright eyes, and a passionate heart brimming with life. A breath of fresh air, energy to share, strength of a soldier, a face without fear. Delight, wonder, peace, and promise... to bloom, to be, to believe.
There are people, then there are wildflowers... Free to bloom in open fields without care, from hilltops to dusty pavements of a busy street.

They bloom to life, they thrive, happy-faced, pure, wild, and free. It's radiant petals spring from grass fields to rocky pathways. With a zest to live, they seize every moment of life.. making their way through all obstacles and never running dry. 

Simple yet elegant, wild and free... Wildflowers.
A life effortless and free and not tangled up in strings of life's thoughtless worries and concerns. Oh! To walk around giving positive vibes, what a life that'd be!
To the wildflower in all of us in the garden of life... live with a spring in each step, a ready smile, an open heart, and eyes filled with wonder.
It's simple and effortless, without having to go the extra mile. A journey to clear the clutter and chaos... it's a DaisyLife!
Coming Soon - 5 things you can do to make your day effortless.
______________
Natural interactions with nature in everyday life.
______________
Sign up to our newsletter 
here
 to get updates on
 products, deals, discounts and more such stories
Connect with us on Instagram:
@daisylife.in
 to see natural material products in daily life