Conscious Living
SIMPLE • FUNCTIONAL. SUSTAINABLE. NATURAL.
At every stage its Simple, Natural, Functional & Sustainable.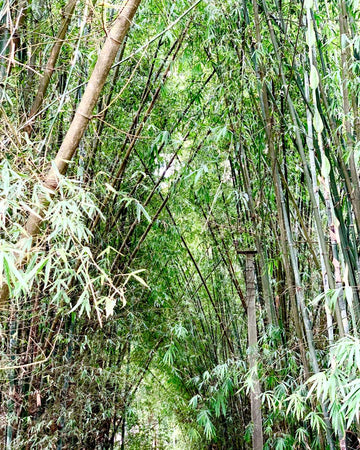 NATURAL & SUSTAINABLE RAW MATERIALS
All our raw materials are simple plant-based fibres.
We consciously choose raw materials that are locally grown and have a higher rate of harvest like bamboo, cane, coconut shells, grass etc.
Raw materials are at the core of simple living. They are nature. The real sow, grow, reap, repeat.
MINIMALLY PROCESSED. SUSTAINABLE PRACTICES.
Keeping the raw materials true to their nature, closest to their real form is of the essence. 
The textures that you see and touch will let you identify them easily. You'll see its origin through nodes, grains, textures, tones, and a slight natural fragrance in our complete range of products. This astonishes, amazes, and excites us every single time we pack an order for you! We wish you experience the same.
Seasoned with water and sun, and buffed just enough to serve the purpose and not so much that it loses its identity. Polish and colours are limited to bare minimum if required and making processes are primarily traditional styles of crafting.
FUNCTIONAL DESIGNS FOR EVERYDAY
Products that serve a purpose in designs that are function driven but only to the extent that the raw material lends.
So you'll get shapes the raw material could mold into, you'll get colours, the sun-soaked in, the strength of the time it got to season.
We believe in functionality. Our designs are simple and have utility to them. The decor that we suggest too, is of multiple use. Our multipurpose baskets are a good example.
All these products have their respective purposes in one's everyday activities like cooking, hair care routines, table settings, gardening, storage, laundry etc. 
We understand the hassles of trying to catch up with the city pace. These products don't consume much of your time for maintenance. They need minimal care. Just a light wash and soaking them in the sun works for almost all of these products. It is enough to make them look re-energized, just like the fresh greens in sunshine after rainfall.
These are natural materials, truly for everyday city living...
Most of our products can be used in multiple ways. Baskets are our favourites
Multipurpose
Naturally moulded shapes
Adaptive Designs
Handles, trims, joints, base... all made from similar natural raw materials
Thoughtfully Crafted
These get stronger as they age and last almost forever. Dust, Brush, Soak, Dry and it will be better than new!
Durable
We are big fans of re-purposing and re-using. For example, the natural gift packaging range has more purpose to them even after the gifts are used
Repurposable
CONSCIOUSLY PACKED
PACKAGING TO SERVE ONLY FOR THAT, ONLY FOR AS LONG AS IT IS MEANT TO.
You will receive your order wrapped in recycled kraft paper or in bags that have gorgeous prints, sometimes in beautiful solid colors, or in different textures, pretty self prints etc. This eclectic mix comes from our idea to re-purpose various fabrics coming from tailors, curtains, sheets, pillow covers etc. Washed, cleaned and spic-n-span, ready-to-pack DaisyLife products! 
The filler will be shredded waste paper from companies or the byproducts of our manufacturing process like bamboo shavings, bits & pieces are repurposed as packaging filler. It's Simple.
This is DaisyLife
We wish for a world that's inclusive of nature, while we all look forward to progress in our cityscapes. 
We love the idea of simple city living and want the world to enjoy the simplicity of life and nature along with an essence of modernism, in our concrete lanes.
A place to be, that's connected to the roots of nature, to flourish stronger, better.
Human & Nature Interactions