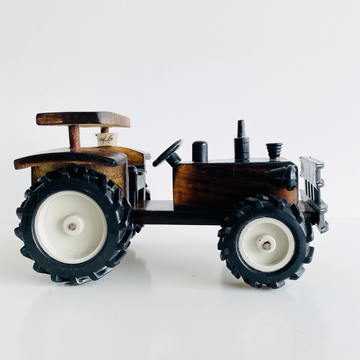 Bamboo products have been known to create a calming effect in the spaces they are introduced to. Bamboo products infuse a sense of serenity while also making you feel closer to nature. Today we wish to adorn our homes with memorable collectables. DaisyLife brings you a few bamboo products that will make your home a topic of discussion while also giving your spaces a touch of nature. 
Here are 4 collectibles bamboo products that will enrich your spaces.
#1 Bamboo Charms to attract all the good vibes. This adorable bamboo charms collectable is such a cute addition to your decor, may it be in the kitchen or as part of your wall or bookshelf. DIY these to turn them into your very own easter egg charms that show off a bit of your personality or life. 
#2 Sail the seas with these Gone Fishing or Sea Ya boat collectibles. Give your home a tropical vibe, or turn your child's bedroom into a sailor's dream with these gorgeous & peppy bamboo products. They will definitely add a burst of colour & awe for anyone who "seas" them in your home. 
#3 Bamboo products like this one look like a 2D truck that can be used as a paint-your-own collectible, this is our Chief Wooden Minimal Truck. Have your child paint it, or take it upon yourself to add a splash of colour to this truck. This could be your moment to showcase your inner Picasso. 
#4 Remind yourself of a simpler life, furnish your space with this absolutely classic Wooden tractor. These bamboo products will be a great icebreaker in all your house party conversations. It will also be a great addition to your kid's bedroom. 
BONUS! 
#5 For the avid collector we have just the opulent collectable you've been looking for. The Classic Ship is awesome in every way, the perfect statement piece for your home. It is a real collectables and completely biodegradable bamboo products.
Which of these collectibles will you be bringing home?